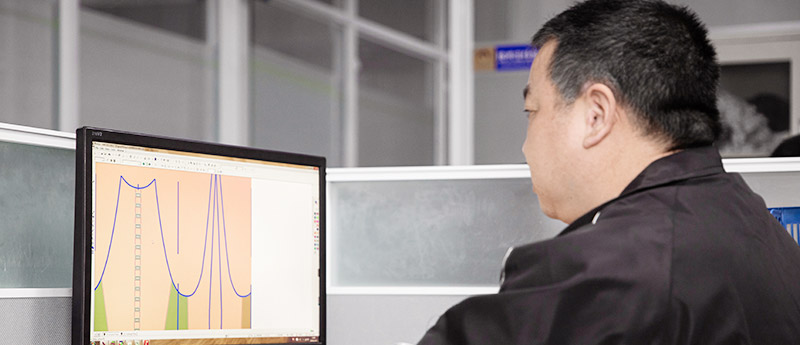 Before making the samples, each designer has a techpack sent over. After receiving the techpack, we must review whether it meets the seamless underwear production requirements.
First, we will look at what fabrics are used. Seamless knitted fabrics are generally less than 10% of spandex. If the spandex content exceeds 15%, it may be a seamless bare spandex product, or it may not be made by a seamless machine.
Next, we will look at the structures or patterns on each part on the clothe and what is the sewing method would be used. Are there meshes, jacquards, and if the mesh structures are special or not? These need to have clear pictures or reference samples. Some designs have discrepancies between the jacquard effect and the actual effect, and further communication with the guests is required. Some jacquards cannot be achieved, and the designs needs to be further modified.
At the same time, we will look at the size chart, whether the size of each part meets seamless production standords, such as front and back rise size, bust and hem size, waist and hip size if they differ too much, crotch size..ect. There is also whether the size grading rules is reasonable. If not, we will communicate with guests the first time. We will know at first glance that if the designs is cut&sew styles and need to be modified.
Finally, a comprehensive assessment is required. Such as there might be any problems in knitting and dyeing, and there may be problems with sewing. If there are no problems, we start the sampling.